To improve security at fintech-tv.com you will now need to create a password. You will not have to use it to access any videos but will be needed to access you CPE statement. If you are new to FinTech TV you will be asked to set a password when registering.

For existing users you will need to click "login or register" in the top right of the page. Then click on your email address when displayed in the top right of the screen and click the "request new password" button under the Log In button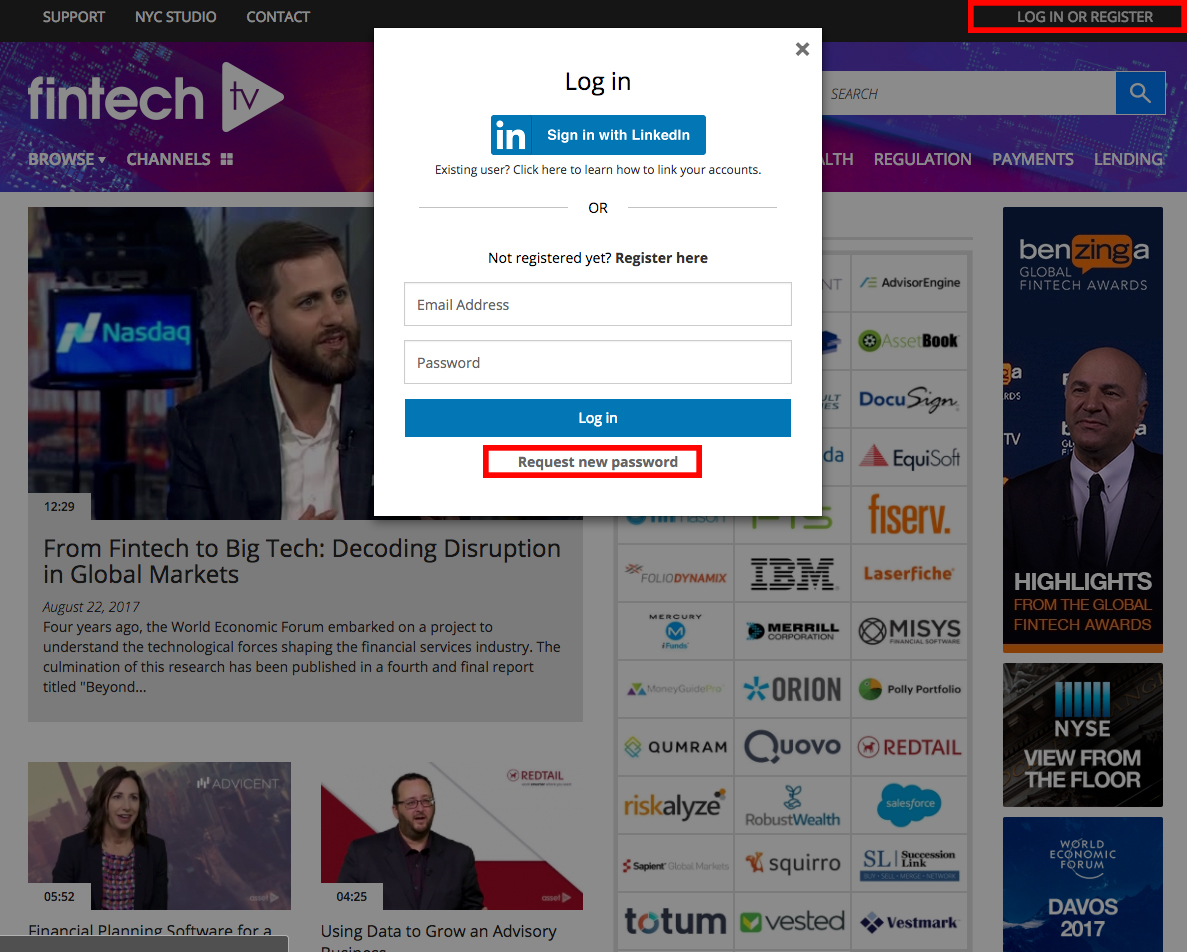 This will take you to the new/reset password screen, enter your email address and click "Email new password". This will forward an email with a link to create a password.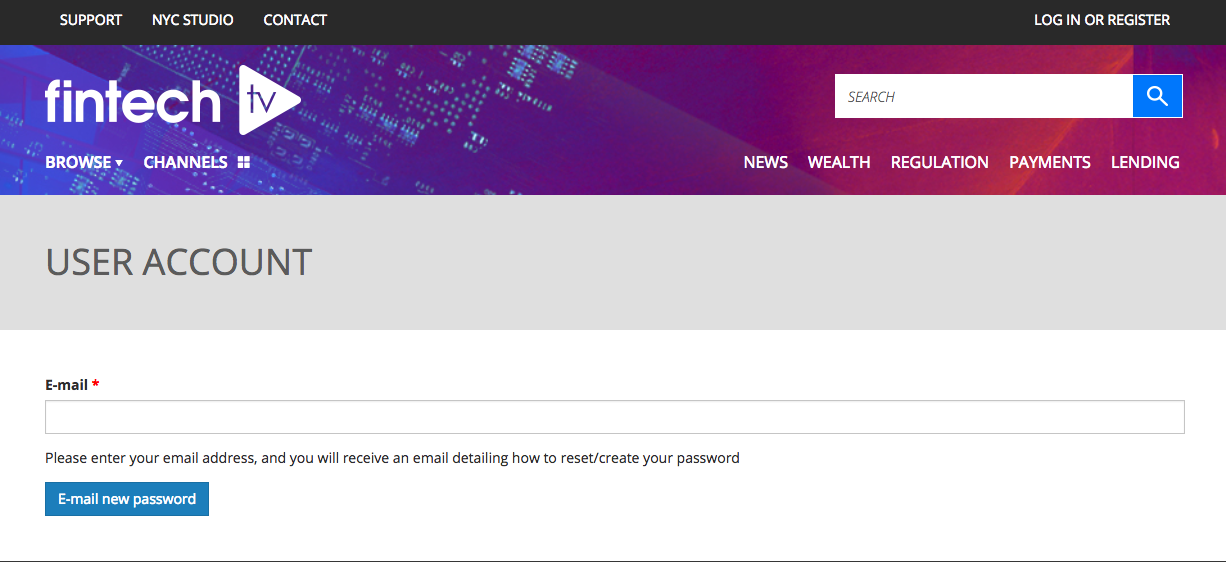 An email will then be sent to your email address. Once this is sent, follow the instructions on the email. When you enter a new password, you will be taken to the User Account page, where you will be able to type in your email and password. You will now be logged into the site.